African altar the Chalice of Fullness
The full chalice of your life
Do you always want to have as much money as you need in your wallet?
Do you want your income to constantly increase?
Do you want to be able to afford any of your desires?
The shamanistic altar the Abundance Vessel by Hristafarida will increase your financial flow and bring real wealth to life. It is filled with deer blood and strewn with charged coins to enhance the call of abundance!
If your money comes in a thin stream, then after the activation of the Chalice of Fullness, it will turn into a powerful river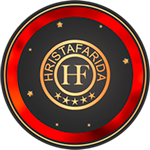 Activating the altar the Abundance Vessel will save you from borrowing money, taking loans, and refusing to treat yourself. You will always have the opportunity to receive exactly YOUR money and use them the way you want.
This altar will help those who
is in employment and dreams of raising the salary

strives to climb the career ladder and occupy a high position

is looking for work or needs clients and customers

is doing business or just planning to start it

has a high income and wants even more
It is also suitable for:
freelancers
moms on maternity leave, housewives and the unemployed — to receive money from the most unexpected sources
children of any age, so that finances also flow into their field
retired persons so that they could have a prosperous life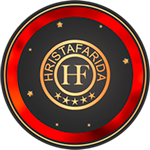 If you buy it via the website you will receive instructions and a spell to your email.
If you buy it through assistants, then after providing the receipt they will also send you a spell and instructions via WhatsApp.
The altar is valid for two months from the moment of activation. After that, you can purchase and activate it again. NOTE: one purchase is valid for one person!
Buy the activation of the Chalice of Fullness altar for yourself and for your belonged to have a gracious living!
ТОО «HF-Brand»
IIN 820721400821
BIN 201240030548
Elena Kryukova
Copyright © 2019-2021 Hristafarida