Breaking a hex spell of your wallet
Do you work hard but earn a little?
Were you deceived, robbed or, maybe you lent money and were never paid back?
Does your money drip away from your wallet?
If you answered Yes, then it means that you faced a wallet hex!
It can come to you through the money that you put into your wallet: from an ATM, from the hands of different people. Perhaps this money was given to you by a person who did not want to return the debt. Or he put the spell on it on purpose because he envied you and wanted you to go broke. Maybe the seal of poverty lies on the person, and it has passed to you. Unfortunately, buying a new wallet won't help you!
Hristafarida's practice «Breaking a hex spell of your wallet» is an altar, a powerful field and a special cleansing spell.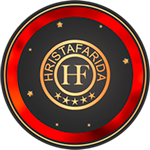 You need to perform it once in six months and, thus your wallet will be reliably protected from the hex. All the money that comes to you will multiply and bring only benefit to you.
You can buy this practice on the website and get the spell and instructions on your email.
Or you can pay for the practice through the bank (you can get the details from assistants via WatsApp):
Anastasia +1323 652 6665
Kseniya +7926 027 3721
Send the receipt to the assistant you worked with – and you will receive all the information. Click the link below and follow the instructions
Everyone needs to break a hex spell of the wallet, regardless of income and financial state. Only after that you will be able to increase your profits, break free of debts and improve your business. This practice will help you to get rid of poverty and open a money portal, attract powerful financial flows and opportunities.
After six months buy this practice again and repeat the actions. A separate practice is needed for each wallet.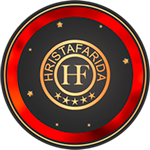 Do you always want to have a lot of money in your wallet?
Do you want to forget about debts and losses?
Do you want to indulge in shopping and entertainment you have dreamed of?
Choose a comfortable amount of payment for you, fill in the form and click on the «DEPOSIT» button!
ТОО «HF-Brand»
IIN 820721400821
BIN 201240030548
Elena Kryukova
Copyright © 2019-2021 Hristafarida