Flight in the energy stream.
Do you remember how dizzy you were with happiness that you felt weak in the knees and your eyes were flashing?
Do you want to experience a taste of euphoria and a powerful flow of positive energy?
Are you ready to spread your wings and take off?
Happiness is a huge resourceful leap. When the Universe is sensitive to your state and condition and is ready to give you more than you ask for.
The new altar by Hristafarida will help you to experience that leap.
It will cover you from the effect of external negativity, fill you with joy and reinforce a positive attitude with results.
You will easily resolve any questions and issues, all circumstances will be in your favor, and the right and pleasant people will be surrounding you.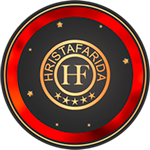 The altar "HAPPINESS" was created so that you stay in harmony with yourself, for your desires to come true, and your mood and health are always excellent.
With its help you will gain:

love
health
state of joy
cheerfulness
financial growth
success in all matters, business, career
luck in any deals (sale and purchase, real estate, etc.)
protection
opportunities to achieve goals personal power and charm
Just make a present for yourself and your loved ones and activate the altar "HAPPINESS"! It will be valid for 3 months!
Then you can purchase activation again.
Remember that the more happy people surround you, the stronger your field is!
Purchase the activation for the altar for your loved ones and activate it for them without their knowledge and participation!
Order for it right now through the website and receive an email with activation and spell to your email address.
Stop looking for sources of joy in food, in addictions, or in other people. Your resources are within you! Just open them along with the new altar "HAPPINESS"!
Attention! PAYMENT CAN BE DONE ONLY THROUGH THE WEBSITE! If you need consultation, you can contact assistants!
ТОО «HF-Brand»
IIN 820721400821
BIN 201240030548
Elena Kryukova
Copyright © 2019-2021 Hristafarida