Altar for women' gracefulness, beauty and protection
Do you like your reflection in the mirror?
Are you healthy enough?
Are you satisfied with your intimate life?
Woman's body is the Holy Grail. We give birth to our children. We inspire our men for achievements. Woman is the real masterpiece!
Hristafarida activates the Altar for women' gracefulness, beauty and protection through the powers of Earth, Fertility and Abundance.
This altar will secure you from illnesses, celibacy wreath, infertility and family curses via female lineage. It will also prevent you from making mistakes when choosing a partner, protecting you from cheating and betrayal.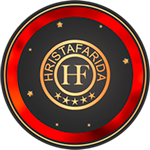 If you are married or engaged — activate the altar to make your marriage strong and full of passion.
If you are looking for a partner — perform this ritual to meet your Mr. Right and live happily ever after with him.
If you are planning pregnancy, expecting a child or have a newborn — this altar will help you during pregnancy, delivery and recovery.
Altar for women' gracefulness, beauty and protection by Hristafarida must be activated once in five months. One payment is for one activation for one person. After five months you can make the payment again and repeat the ritual.

With the help of Hristafarida's altar you will be able to optimize your weight, get rid of skin problems and endocrine system disorder. Your body will become more graceful and attractive. You will control your appetite and boost your physical activity. You and your energy will be thriving!

Buy the activation on the website or through the assistants. Transform! Shine! Be happy!
ТОО «HF-Brand»
IIN 820721400821
BIN 201240030548
Elena Kryukova
Copyright © 2019-2021 Hristafarida