Ritual «The Power of Magic»
It is the real magic of changes.
How to become richer, stronger, happier?
How to exit toxic relationships and pay off debts that stop you from moving toward?
How to make a quantum leap to your better future?
If you do nothing today, tomorrow will never change.
If you do not change anything, you will keep on struggling with illnesses, you will still be in need of money, you will never feel that you live a full life, and you will suffer from resentment and loneliness.
What if everything can be fixed?
Hristafarida invites you to her new ritual «THE POWER OF MAGIC»!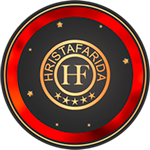 It will help you:
remove the family and acquired bonds

remove everything negative from your field

cure of diseases, addictions, loneliness, pay off your debts

remove obstacles in achieving goals

find family support

make a reliable protection against black magic, hex, evil eye, love spells, and bind rituals

secure the results

become more confident
Hristafarida performs this shamanistic ritual using the blood of totem animals:
A wolf — so that every participant could feel the power of leadership;
A bear — to improve your health;
A deer — to fill you with tenacity and charisma;
A roe deer — to speed up your decisions and actions
A horse — to increase performance and personal growth
The ritual the Power of Magic includes the following attributes:
Cheetah skin symbolizes the rapid movement towards new heights, dedication, quick reaction, liveliness and clarity of mind.
Zebra skin represents wisdom and intuition, expansion of a viewpoint, instinct, vision of possibilities.
Deer skull represents the beauty of your body, health, longevity, a source of vital energy.
A stuffed porcupine is a powerful totemic defense against enemies, foes, competitors, the magical impact of strangers to your field
Horns of Marco Polo ram mean overcoming obstacles, pragmatism of the mind, persistence, inner strength, fulfillment of desires, achievement of goals
Golden eagle represents freedom of thought, making the right decisions, flight of imagination, development of creative potential, success of startups, and help in business.
13 ritual HF axes — removal of undesired bonds, karmic programs, family curses. They will cut off the things that interfere with your life. They will also drive off Energy Vampires and remove programs of living not your life.
Blade of Adonis — for expelling larvae, negative essences, suckers, exposing protection in all directions. It was made in 1938 by a famous craftsman from the Caucasus Mountains who forged daggers for Princes. This blade symbolizes protection from enemies, from losses, from competitors, from internal demons and temptations.
Magician's Mandala — activation of energy, strength, protection, money, magical knowledge.
Oils — to soften hearts, to cleanse the soul, for inner harmony and opening the chakras. For the love of yourself and your family, for kindness and insight.
Red candle — to open a portal and for family support.
Black candle — security of results for further development. Protection against losses and money drain.
Candle for cleansing and removing negativity
Health candle
Money candle
Candle for the fulfillment of wishes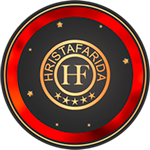 At the end of the ritual, Hristafarida will burn a cobra skin for powerful cleansing from black magic and influence from others — with an aimed payback to those who plotted against you. It will bring relief from alcohol, drug, nicotine, gambling and other addictions — if they are burdensome! You can participate yourself, you can buy it for a loved one without their knowledge.
There will be 3 fields:
1.live — for you personally, for your health, personal and financial well-being
2.baby — to protect and help children (special activation!)
3.inanimate — for business, career, trade
Each field should be paid separately!!!
BONUS
Each participant will get the opportunity to buy the magic attributes by Hristafarida at 50% discount!
Price: 185 $
The ritual will be performed on September 14 and by Hristafarida personally!
You need just to buy the participation, follow the link in response message immediately (you need to install a Telegram App) and provide the following information to the assistants:
payment receipt

Full name of participant (according to ID)

Birth date (according to ID)

Photo (there must be one person in the photo, without sunglasses and head wear)

Your personal request
NOTE! Information is accepted STRICTLY until 15.00 Moscow time (8:00 AM Eastern Time) on September 17!
You can buy the ritual on the website or through assistants:
Anastasia + 1 (323) 652-6665
Kseniya +7 (926) 027-3721
You can participate in the ritual yourself, as well as purchase access for your loved ones (even if they do not believe, they will not know about the ritual).
This ritual will help you get rid of negativity from the past, cleanse the present, and change your life for the better in the future. Shamanic powers take effect immediately after the ritual!
Did the obligations tie you up?
Don't you feel free; don't you have enough air?
Don't you know where to get resources to implement your intentions?
Fix the situation now!
Join the egregor «POWER OF MAGIC» to feel the power of Hristafarida magic!
ТОО «HF-Brand»
IIN 820721400821
BIN 201240030548
Elena Kryukova
Copyright © 2019-2021 Hristafarida