Money altar «Predator» by Hristafarida
Come and take what is yours! Get the maximum!
How much money CAN you have to be happy?
How do you want to get it, to earn or just simply receive from nowhere?
What keeps you from being rich?
Get as much as you want with a new money altar «Predator» by Hristafarida. It is activated through a shark's jaw!
If something has kept you from reaching your goals before, then this altar will remove all obstacles in your path and show you opportunities that you did not notice earlier.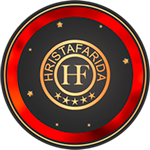 The altar «PREDATOR» is intended for those who:
• are tired of paying mortgages and loans every month
• wants to live without debts and live paycheck to paycheck
• dreams of becoming a rich person
• knows where to invest big money
• decided to get rid of the fear of living rich
You can activate the altar for yourself and for your loved ones, including children of any age. With this altar you can make the financial foundation for their present and future.

You can buy it through assistants or here on the website.
After payment you will receive a special spell and instructions.
Choose wealth if you are tired of poverty.
Become rich if the middle class is not for you.
Make the money if you want much more.
Are you ready to increase your income every day? Become a real predator in the world of big money with the help of Hristafarida's altar!
Mark a comfortable price and click «Submit»!
Choose a comfortable price for you by checking the box below and press DEPOSIT:

ТОО «HF-Brand»
IIN 820721400821
BIN 201240030548
Elena Kryukova
Copyright © 2019-2021 Hristafarida