It's your breakthrough towards success and well-being.
Are you tired of everyday routine?
Are you at the bottom of your life?
Do you lack the energy and strength to get out of the swamp?
Altar «Quantum leap» by Hristafarida will help you if:
You feel dissatisfied

You feel as if you can do better, but don't know how

You are falling into the abyss
You will make a leap to the positive field:
from poverty to wealth

from loneliness to a happy relationship

from fears and uncertainties to determination and success

from disease to health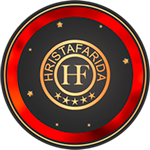 The Quantum Leap Altar is your takeoff from the bottom to the top! You will need the energy and strength that you will recharge from this Hristafarida's altar!
It is ideal for solving issues in any area of your life:
• money, income
• business, work
• love and family
• well-being and physical state
• self-esteem and self-confidence
• successes and achievements
You can buy this practice here on the website or according to the bank details through assistants. When making payment through the website you will get the instructions on your email. Alternatively, you can send a receipt to the assistant and get information from her.

The altar «Quantum leap» must be activated once in three months. The payment is valid for one person once. You can order this practice for yourself or as a gift. It is more efficient to make this practice together with your family — in a common egregore! Do not forget that the practice should be purchased for each member of the family in this case.

Move forward to your triumph with the Quantum leap altar by Hristafarida!
ТОО «HF-Brand»
IIN 820721400821
BIN 201240030548
Elena Kryukova
Copyright © 2019-2021 Hristafarida